The Cove Atlantis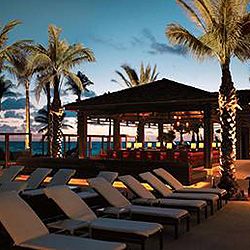 The Cove Atlantis
Stylish and dynamic, The Cove Atlantis is a sophisticated resort within the exciting world of Atlantis, where every room is a suite with an ocean view.
Set between two of the world's most beautiful beaches, the atmosphere at The Cove is chic and contemporary. Indulgent experiences include the gourmet cuisine of celebrity chef Bobby Flay's Mesa Grill as well as a vibrant social scene and poolside gaming at Cain at The Cove,
...

Serving discerning travelers for more than 40 years JourneseSM embodies the promise of a memorable vacation experience, with fine travel made easy through our knowledgeable Destination Specialists.
Every vacation is backed by our world-class concierge service and can be completed with upscale amenities, all classes of air service, including first-class and exquisite experiences including private options, ranging from helicopter excursions to romantic dinner cruises. We p
...